---
Visit www.nova-tractor.com for Credit Card and other payment method.
We have last one unit backhoe in stock.


Free shipping to any location within the lower 48 states (or continetal U.S.). Alaska, Hawaii & Canada Require a surcharge !


BH-7 backhoe with various bucket sizes and style Massive back hoe, designed for medium tractors up to 50hp with CAT I. or Cat II. 3-point hitch.
Application:
Nova Tractor BH-7 Backhoe is an affordable and high quality alternative to a mini excavator. The BH-7 is designed for medium to heavy duty performance and uses a very powerful hydraulic system creating a bucket digging force of 1,5to. The back hoe is easy to operate and is controlled by only two levers. The BH-7 can be mounted to all tractors with Cat I or Cat II three-point hitch. Your tractor does not need any hydraulic interfaces because the BH-7 comes with its own gear box powered hydraulic system.
So far Nova Tractor backhoes offered these hydraulic features:
- stabilizer feet up / down
- turn boom from left to right
- boom up / down
- dipper arm up / down
- bucket open / close
The new 2021 versions of the Nova Tractor backhoees come with two exrta hydraulic valves which enable extra feastures. This could be to open / close an optional tool like a wood grabber or to turn an optional pole digger by 360° to the left or right. Nova Tractor backhoes are the only machines in this price level offering this wide range of features.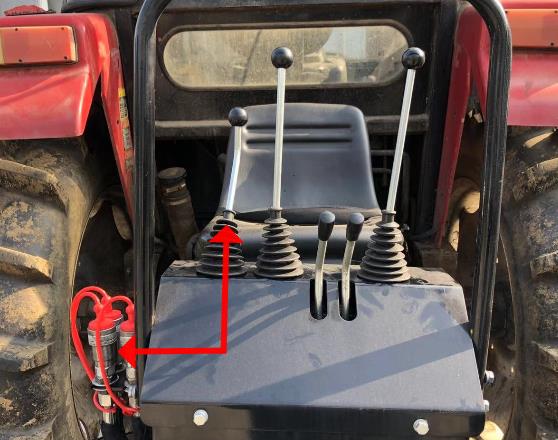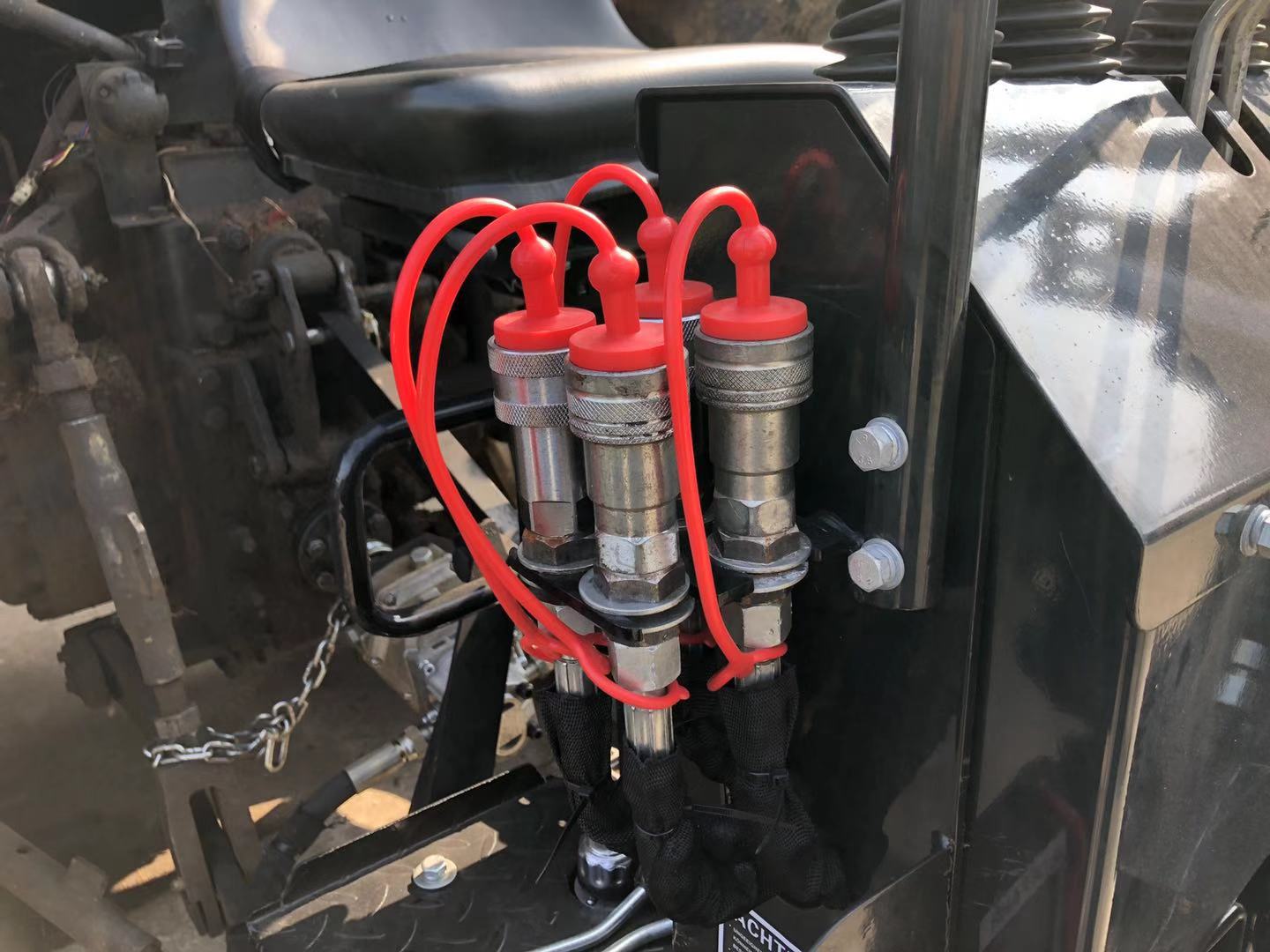 New 2021 features
brand new hydraulic system with 4 additional connectors for new features.
Nova Tractor backhoes now can use implements with additional features
two additional hydraulic features (e.g. OPEN/CLOSE or turn LEFT/RIGHT) now available as regular feature
exchangable + hardened bushings for arm and feet for perfect service friendliness
new generation hydraulic cylinders for smoother performance
hydraulic pipes with safety covers
safety valves for all control circuits
main hydraulics foot-safety-valve
The backhoe is driven through your tractor´s PTO output, onto which the Nova Tractor 2250psi hydraulic PTO-pump is mounted. The tractor´s hydraulic system is not used for the backhoe, since it comes with its own hydraulic tank. Due to the heigh weight of the Nova Tractor BH-7 of about 1100LBS, you should use extra front weight on a very light weight tractor, despite the hydraulic stabilizers. Please check the weight recommendations of your tractor manufacturer.
The BH-7 can also stay mounted to your tractor when you drive on public roads, as it does not cover any lights and the hydraulic stabilizers give the backhoe very compact transport dimensions: 71x51x48 inches (HxWxD). The max. working height is 120", the working radius is 116" and the max. working depth is 80".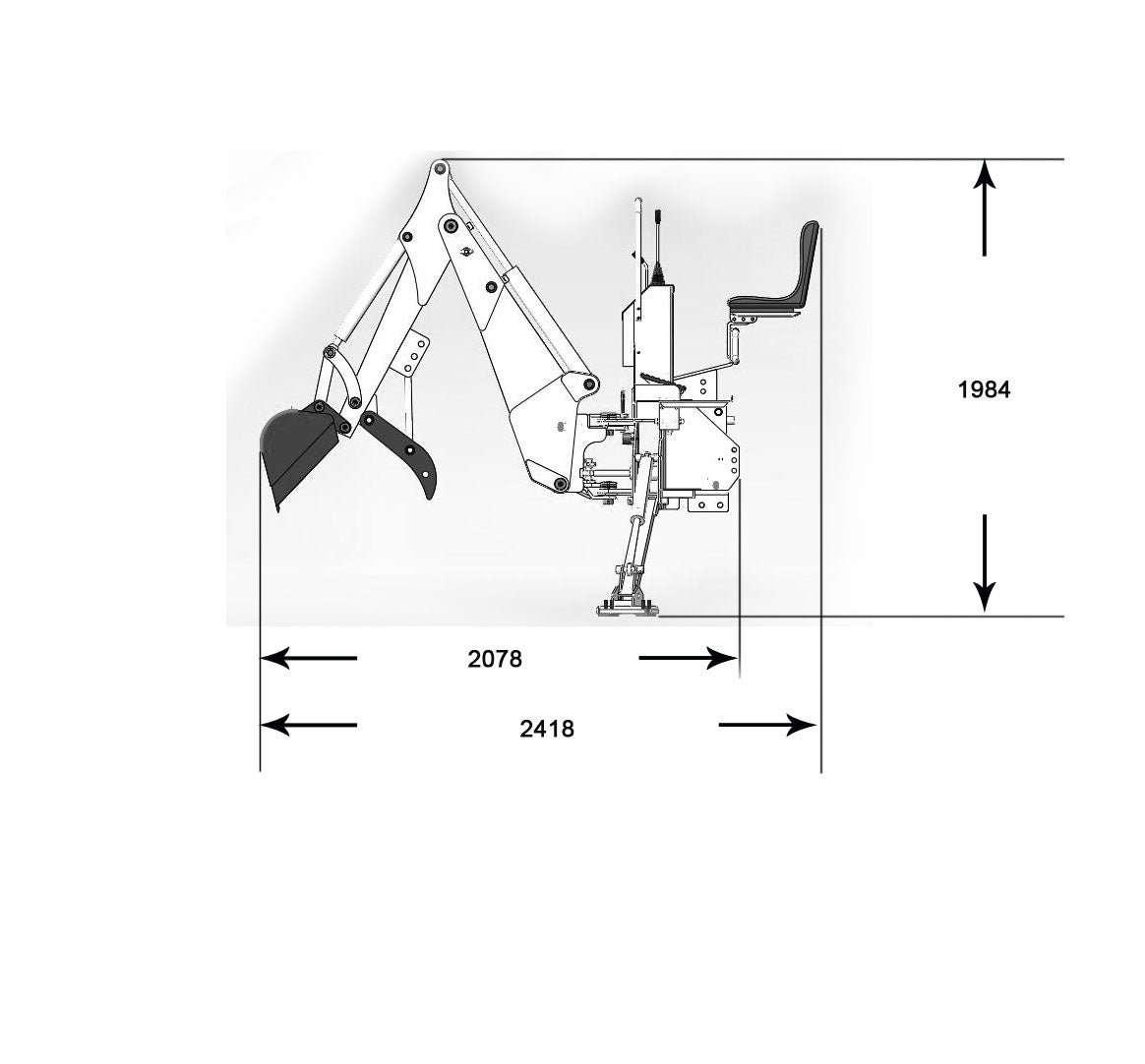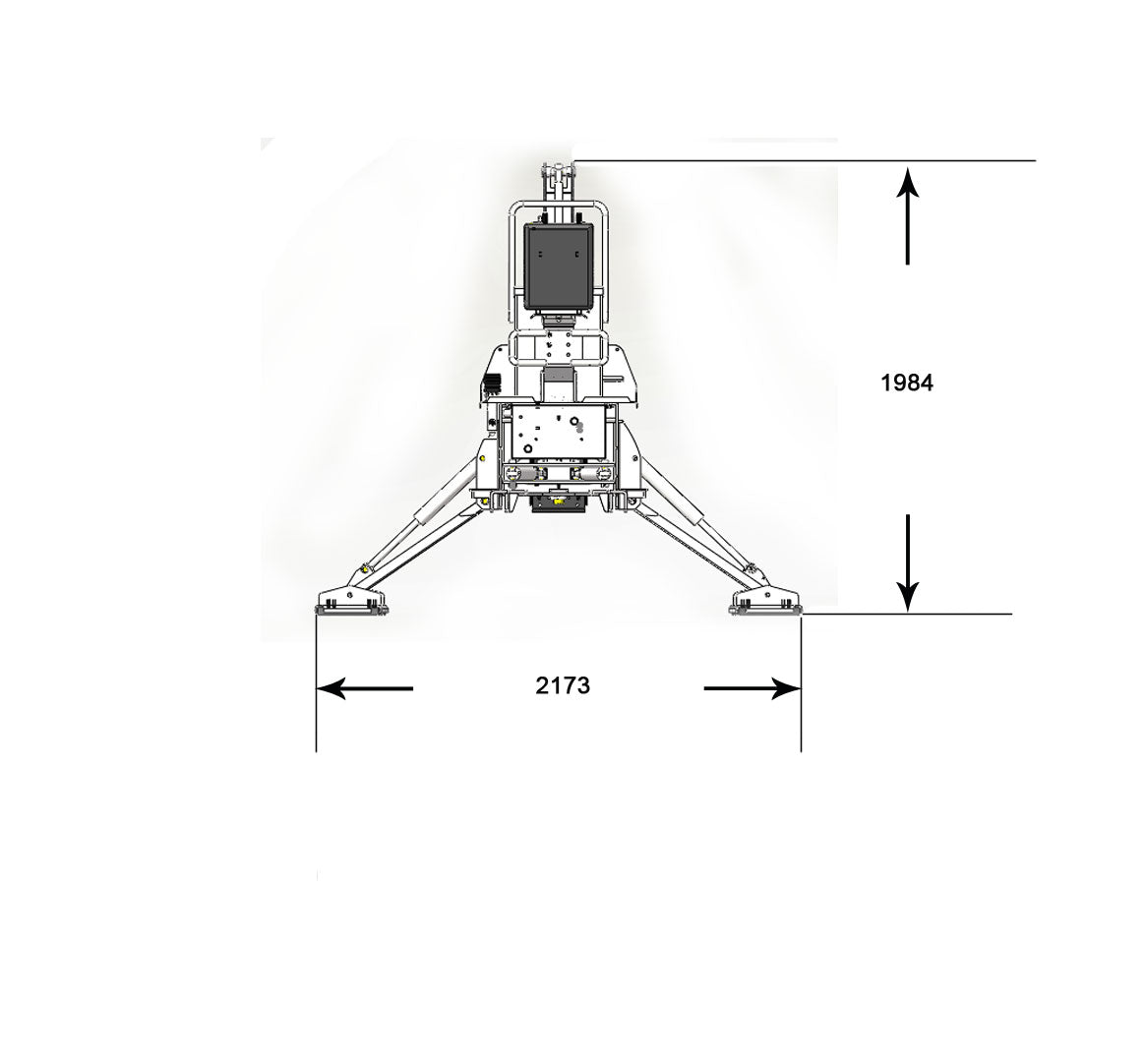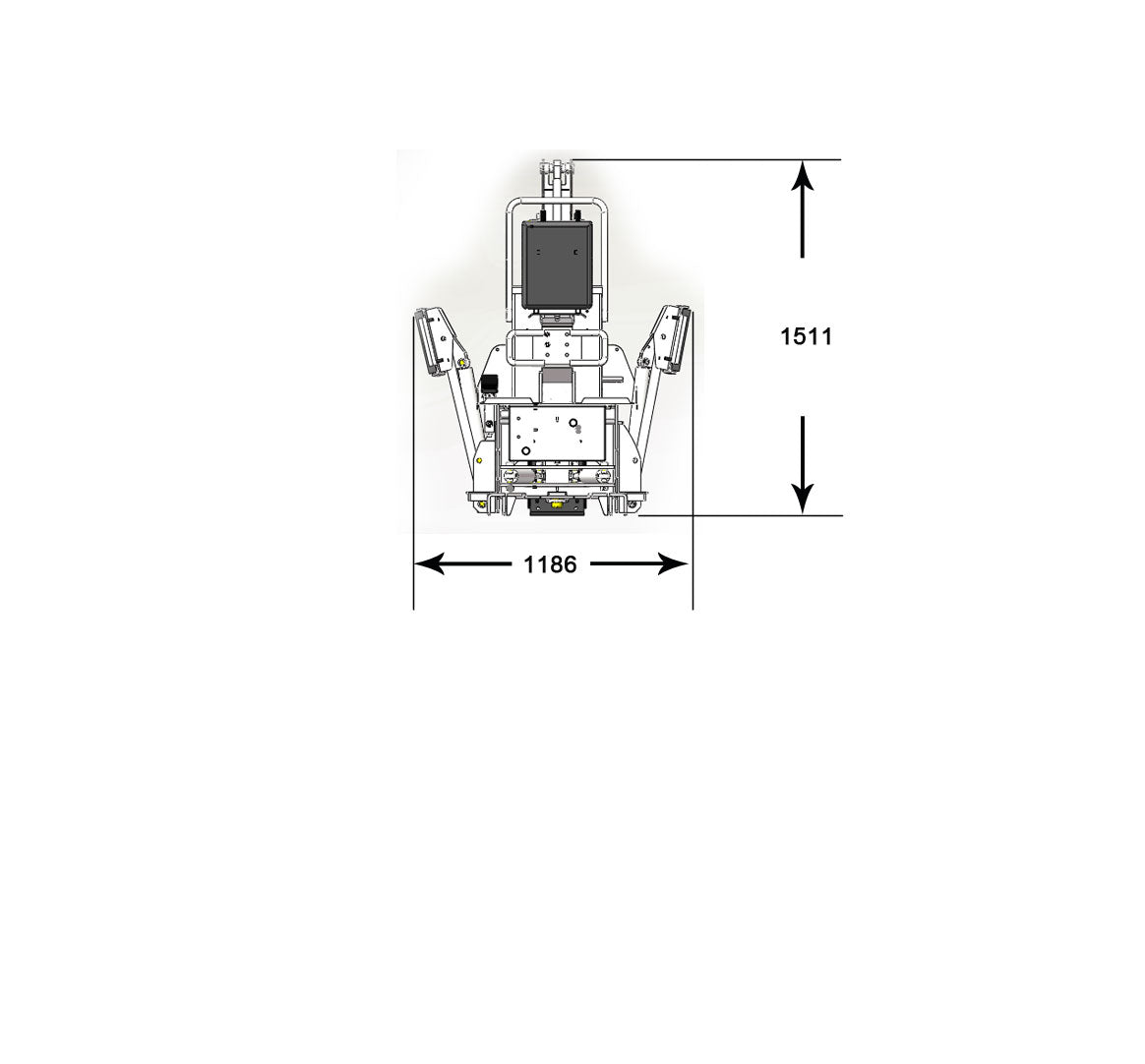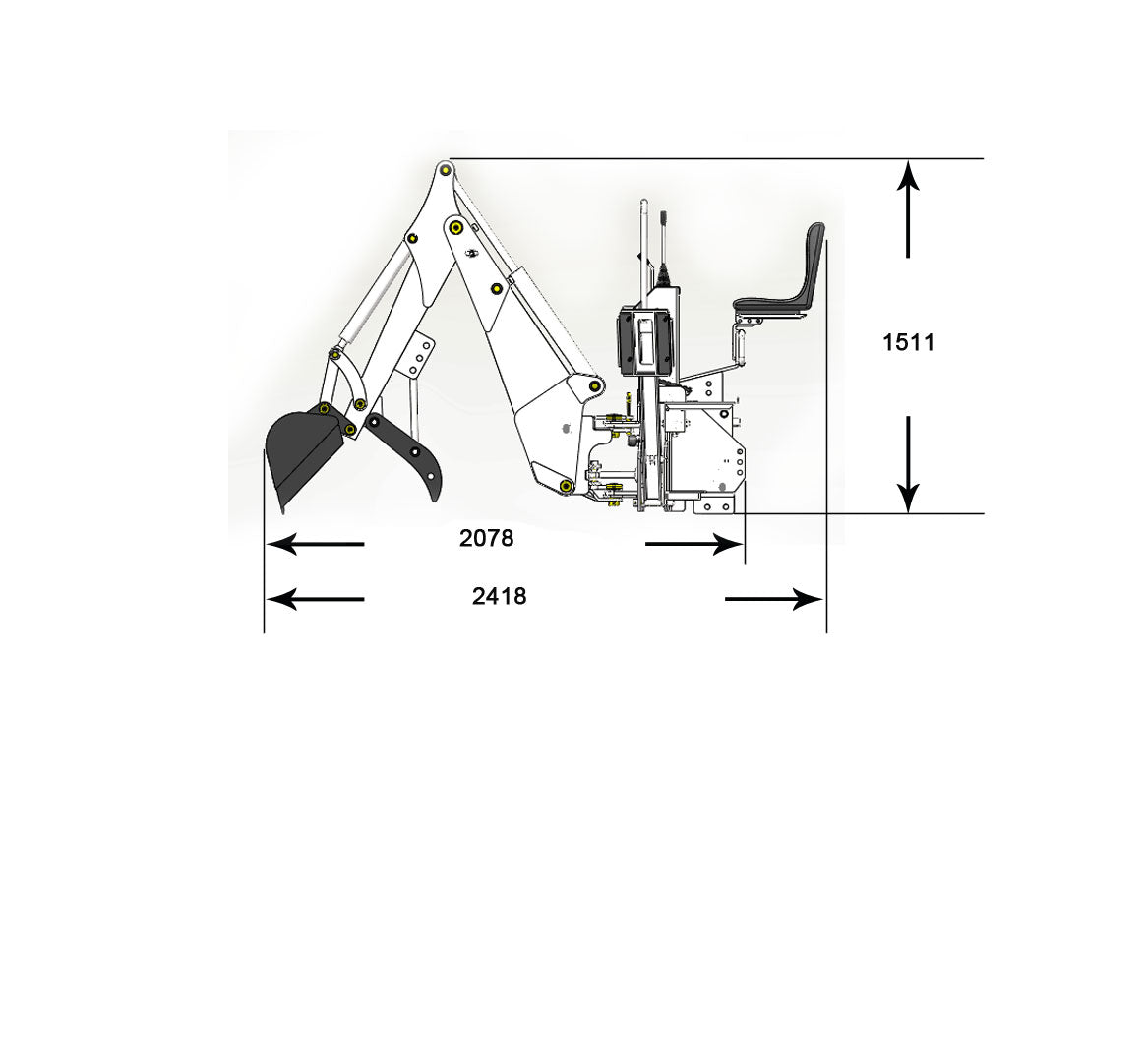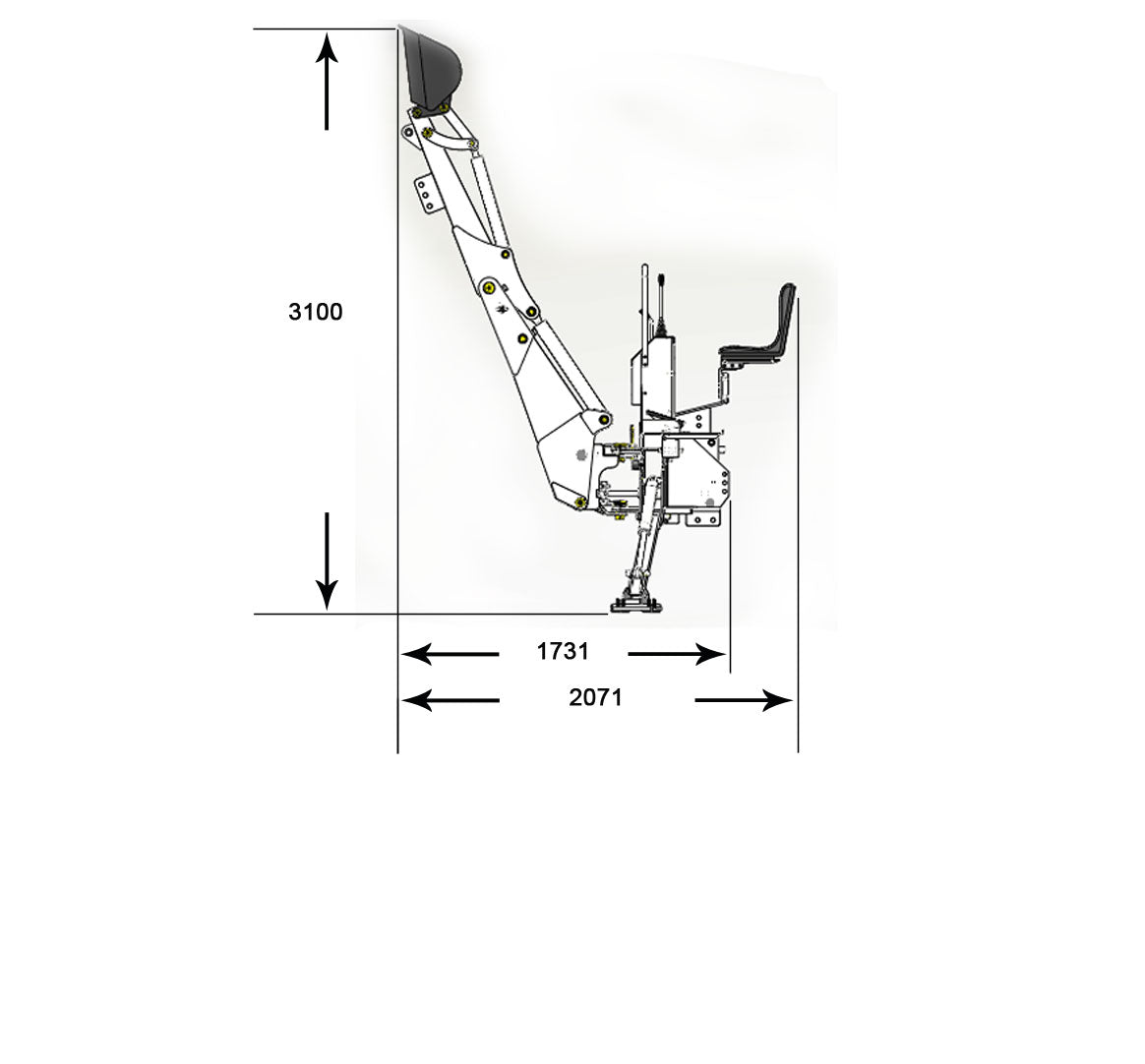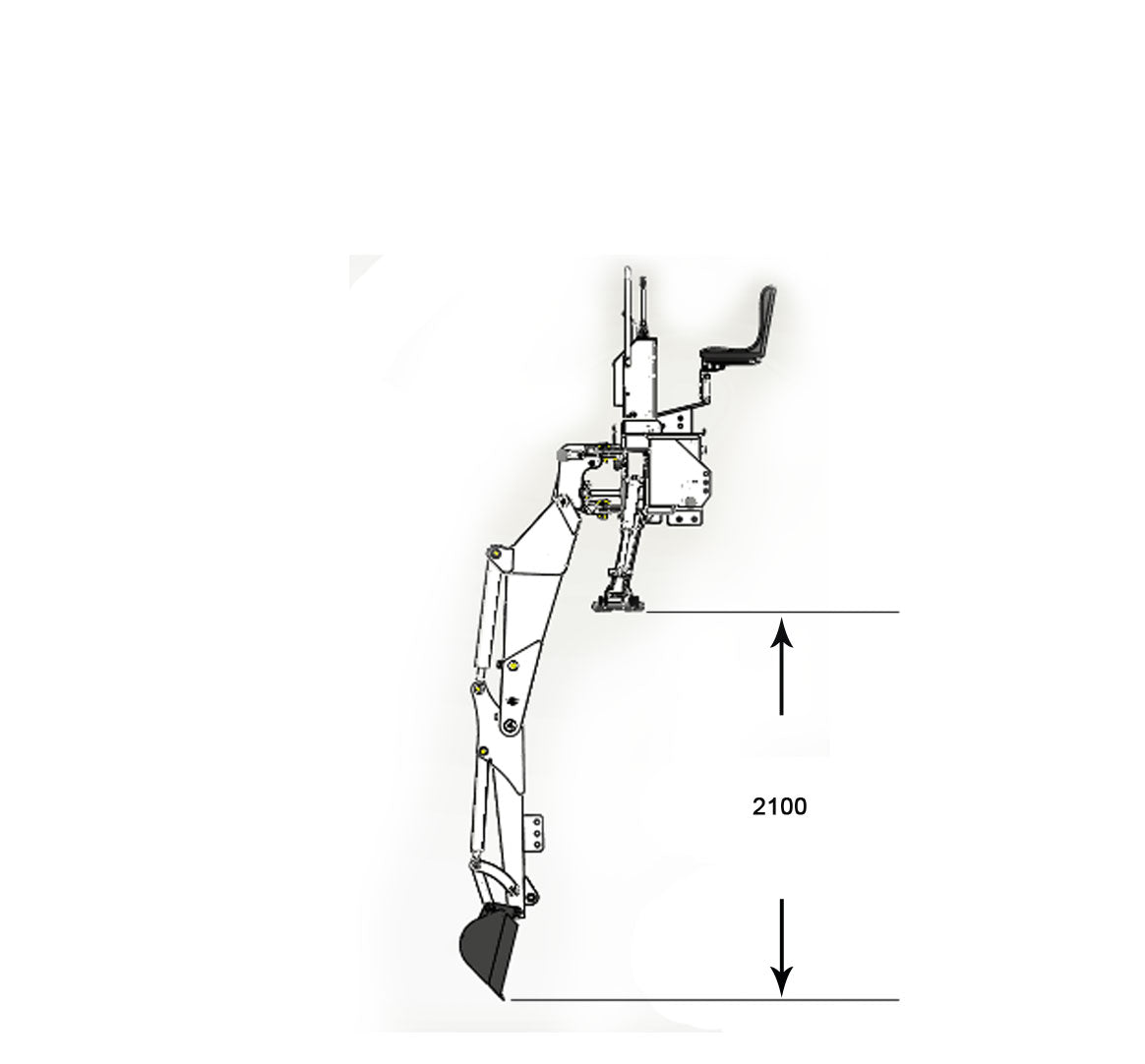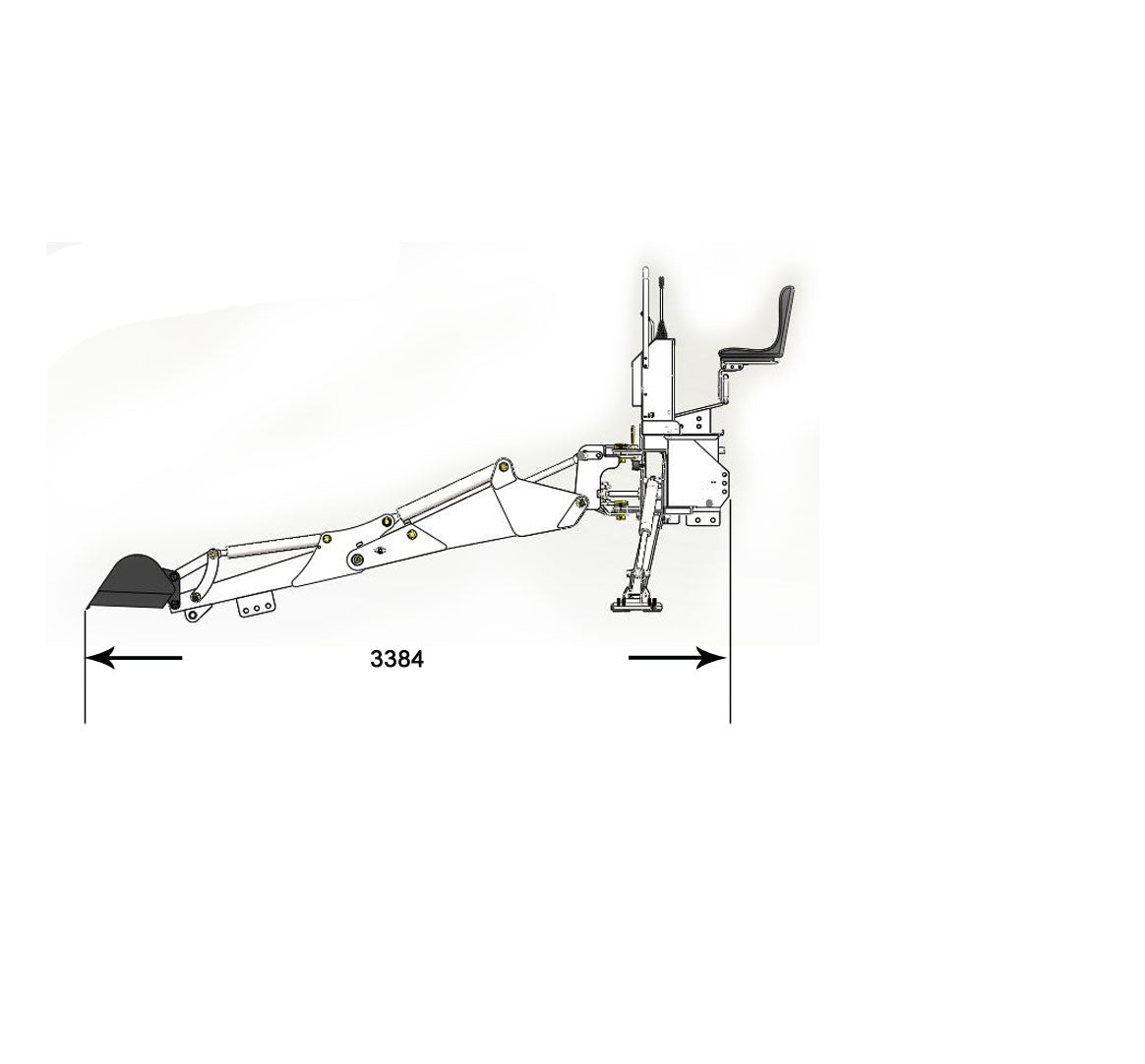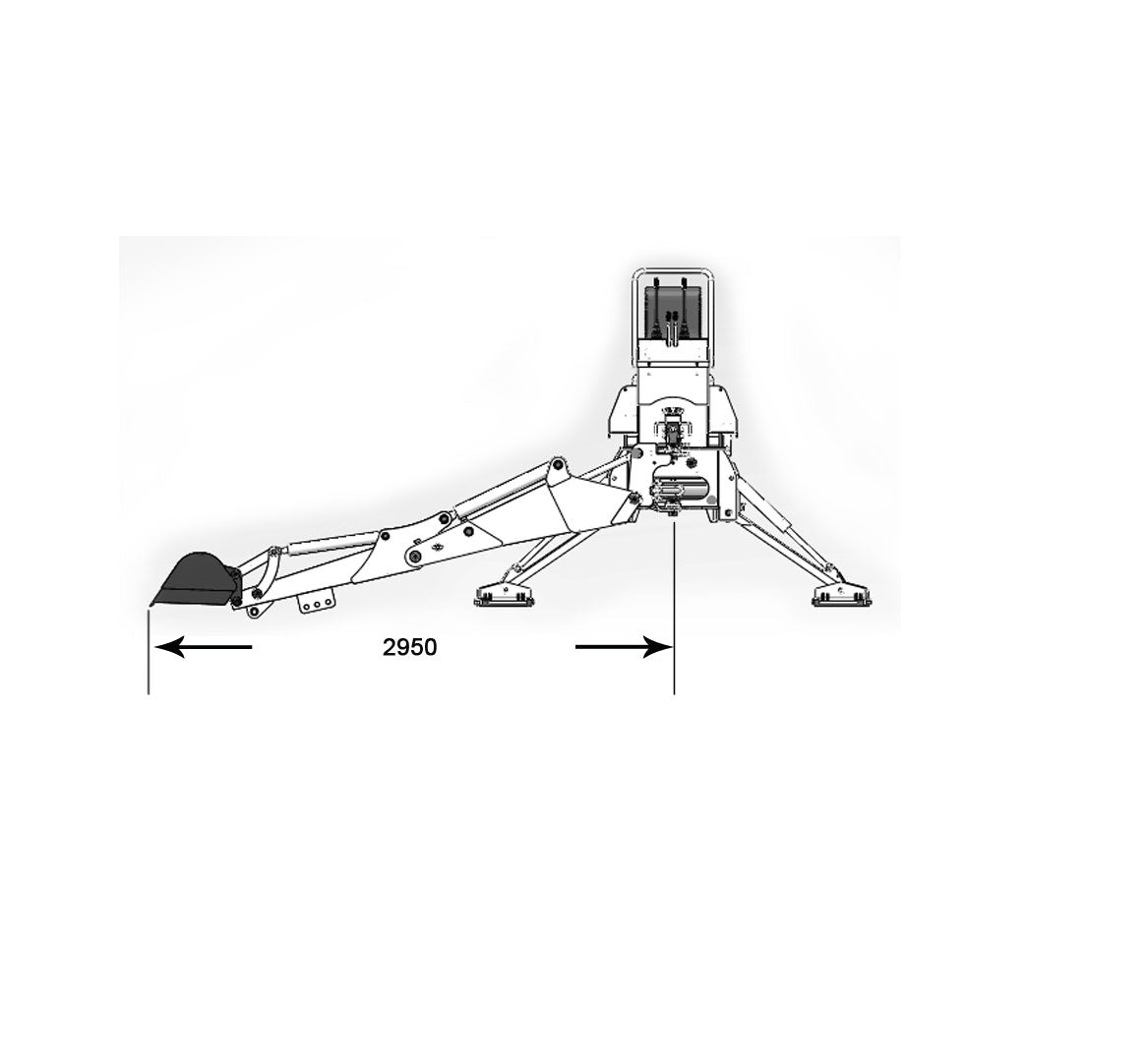 All the BH7 come with15" width bucket as standard, we supply other size buckets as option include 9", 12", 18", 35", and we supply backhoe "thumb" which is a perfect grabbing device together with the buckets.

Nova Tractor BH backhoes comply with all safety regulations and are CE tested following the 2006/42/EC machine directive.
We from Nova Tractor firmly believe that you will not find a better value for money backhoe in the US market. Feel free to compare ours to the other products in the market and we are sure you will agree.
ATTENTION:
Due to the back hoe size, we use a massive steel crate for delivery. Partially assembled machines do not contain any fuel , oil or other fluids or grease needed for operation. We recommend HLP46 hydraulic oil. BEFORE USING THE MACHINE please carefully read the English user manual.

| | |
| --- | --- |
| Technical Data | |
| Dimensions (HxWxD) (mounted on tractor) | 71x51x48 inches |
| total weight | 1100 lbs |
| 3-point hitch | CAT I/II |
| max. PTO shaft RPM | 540RPM |
| drive system | PTO shaft pump |
| hydraulic tank | 4.5 gal |
| hydraulic oil | HLP32 or HLP46 |
| max. pump performance | 24 |
| transport box (LxWxH) | 5 gal/min at 2250psi |
| Tractor engine power recommended | 25-50PS / 18-37kw |
| max. working depth | 80" |
| max. working radius | 116" |
| max. height | 122" |
| max. unloading height | 70" |
| max. liftable weight | 800lbs |
| max. bucket digging force | 3300 lbs |
| backhoe turning angle | 180° |
| painting | black powder coating |
| Metal crate (LxWxH) since the packing crate is too big, the lift gate for delivery is not available | 90x39x47" |