---
Visit www.nova-tractor.com for Credit Card and other payment method.


The MXZ220 mower is sold out now, welcome to contact with us for details.
MXZ220 $4100. MXZ-Pro-240 $5800. MXZ-Pro-260 $6100.
Flail mower MXZ220 87inch cutting width, and MXZ-PRO-240 95inch cutting width, MXZ-Pro-260 102" cutting width.



Free shipping to any location within the lower 48 states (or continetal U.S.). Alaska, Hawaii & Canada Require a surcharge ! 
Free PTO shaft included.
Flail mower for medium tractors with 60hp to 120hp with CAT II. 3-point hitch.
Application:
Nova Tractor MXZ heavy duty flail mower is with 3.3LBS/1500gram flail hammers for branches with up to 2inch/50mm diameter with hydraulic side-shift for medium and larger tractors from 60hp to 120hp engines with Cat II 3-point hitch. Works with 540 and 1000rpm PTO speed.
Technology:
Comer Transmission. Nova Tractor MXZ flail mower use transmission from Comer Industries.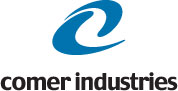 SKF rotor bearing. Nova Tractor MXZ flail mower use SKF brand bearing for rotor shaft.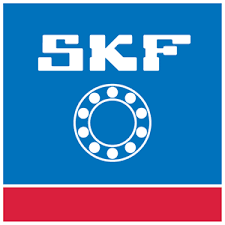 Forged flail hammer. Nova Tractor MXZ is with forged and galvanized high performance hammer knives, each weight is 1500gr/3.3lbs. To ensure a perfect mowing result on grass, undergrowth and bushes and will shred branches of up to 50mm/2inch diameter effectively. This makes the Nova Tractor MXZ mowers the first choice for vineyard owners and fruit farmers.
Rear tine for better mowing performance. Part of the accessory for this mower are massive tines, that can be inserted in the rear of the mower housing. These tines will keep branches inside the mower until they have been shredded to a size small enough to fit in between the gaps between the tines. These tines can be removed for standard mowing. In case of mowing very high grass you have the option to open the rear cover of the housing to prevent congestions inside the mower.
Replaceable counter knife. The new replaceable counter knife, integrated in the mower housing, are helping to do an even more efficient job as before.
Heavy duty rotor shaft. The heavy duty rotor shaft is made by 5 " diameter, electronically balanced. The heavy free-wheel gear box runs in an oil bath, so the transmission oil has to be filled up before you first use the machine.
Heavy duty roller. The mowing height is adjusted by the heavy, ball-bearing mounted self cleaning rear roller which is 7 3/4 " diameter, to prevent the mower from cutting into the ground on bumpy surface.
Heavy duty front safety flaps. The mower's front is equipped with heavy duty safety flaps to prevent debris and stones being thrown out of the machine.
Fully assembly. The completely assembled machine is delivered in the steel crate, only need to assemble the PTO shaft.
Belt tension test window. Like all other Nova Tractor mowers, the MXZ series has an electronically balanced rotor shaft which is driven by 4 belts depending on the working width. Despite the high flail hammer knife weight of 1500gr/3.3lbs, this guarantees an almost 100% power transfer rate with virtually 0% belt slippage. The new Nova belt cover is unique in the MXZ mower class. The correct belt tension can be checked within seconds without having to remove the belt cover. This makes service and maintenance a lot easier than before.
We from Nova Tractor firmly believe that you will not find a better value for money mid size flail mower in the US market. Feel free to compare ours to the other products in the market and we are sure you will agree.
ATTENTION
Partially assembled machines do not contain any fuel, oil or other fluids or grease needed for operation ! BEFORE USING THE MACHINE please carefully read the English user manual.
Technical Data

Dimensions (LxWxH)


96x40x39inch


net weight(include PTO shaft)


1340LBS


cutting width


87inch


adjustable mowing height


0.75 - 2.95inch

recommended grass height

< 50 inch

hydraulic side shift capacity

20 inch

3-point hitch


Cat II

PTO shaft, clockwise


540 / 1000 RPM

PTO shaft length


39inch

length of hydraulic hoses

97 / 73 inch

working efficiency per hour(approx.)

1.3 – 2.6acre


no. of belts / width


4 / 17mm


pulley diameter

222mm(upper) / 168mm(lower)

tractor engine power; recommended

60-90hp / 44-67KW


material strength flail shaft cover


4mm / 0.15inch

material strength side walls


8mm / 0.33inch

painting


powder coating

flail form


forged steel hammer, toothed hammer

number of flails (separately exchangable)


18

weight per flail


1500gram / 3.3lbs

RPM of flail shaft


2140 (540 rpm PTO)

2270 (1000 rpm PTO)

steel packing box (LxWxH),

the MXZ packing crate is too big,

so the lift gate is not available


98x39x47 inch

Check mower's position on your tractor according to this size list.

Check mower's 3 point hitch size from here.